Oven Roasted Ham With Blood Orange Flavour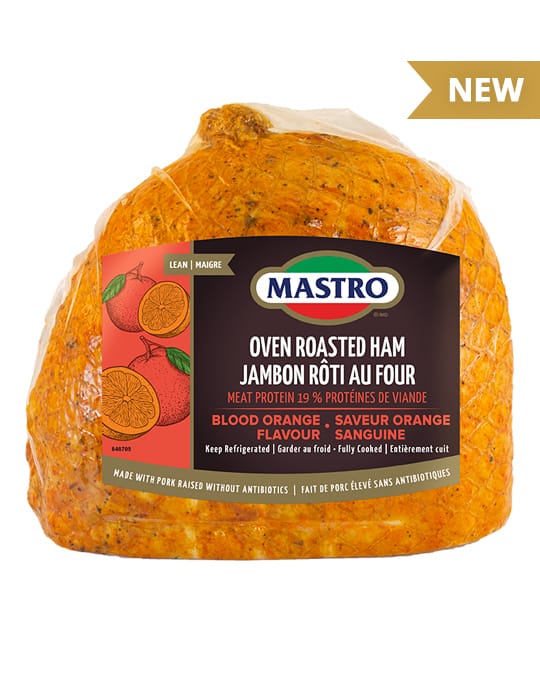 Delicately mild and sweetly accented ham, with a unique taste of blood orange flavour. Made with pork raised without antibiotics, this hand selected and whole muscle lean pork is ideal for party platters, pasta dishes, gourmet recipes, sandwiches and so much more.
Find this product in bulk deli counter.
Also Available
Nutrition Facts


Recipes Featuring
Oven Roasted Ham With Blood Orange Flavour