Mastro® Charcuterie Trio Dry Cured 250g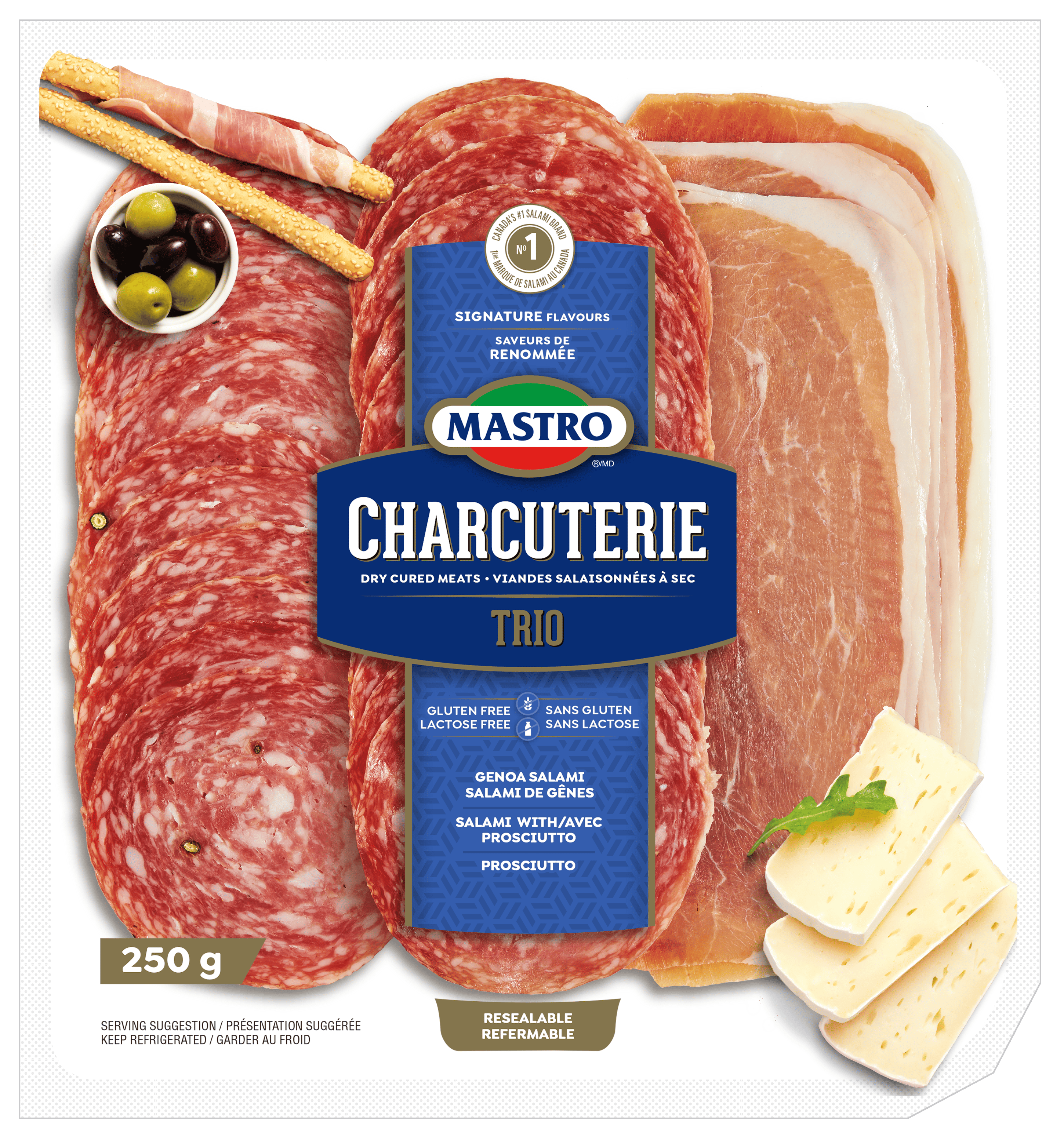 Charcuterie Trio Dry Cured offers the most revered deli meats: Mastro® Genoa Salami, Mastro® Salami with Prosciutto and San Daniele® Prosciutto. Produced with the best cuts of meat and dry cured to perfection, each piece is unique and with a distinctive flavour. Perfect for entertaining with friends and family, especially during the holidays and gatherings.
Charcuterie trio is available in pre-sliced family pack (250g) for your convenience.
**Claim based on MarketTrack database for the Luncheon Meat – Exact Weight category for 52 Weeks ending June 17, 2023 time period. Copyright © 2023, Nielsen Consumer LLC
Also Available
Nutrition Facts