Mastro® Hot Capocollo – Extra Lean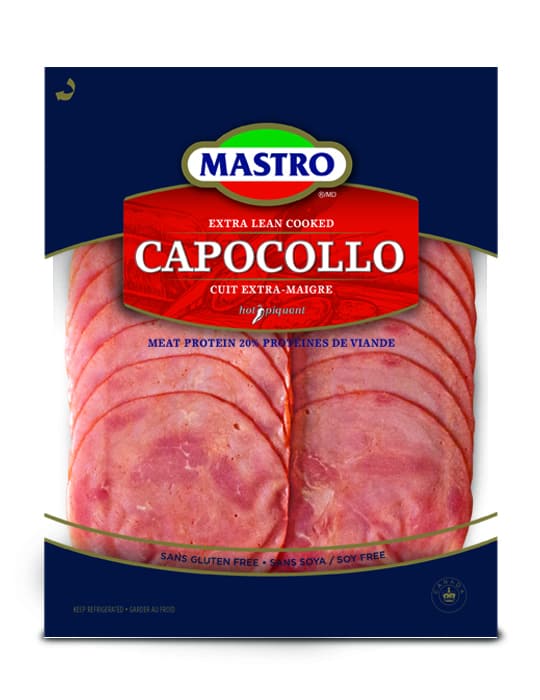 Cooked to perfection, Mastro® Capocollo uses only the finest cuts of meat, seasoned with the finest ingredients. Flavoured with select spices and cooked in their own delicious juices. This tasty specialty is ideal in sandwiches, antipasto, party trays and pizzas.
Find this product in the pre-package section (125g) or bulk deli counter.
Also Available
Nutrition Facts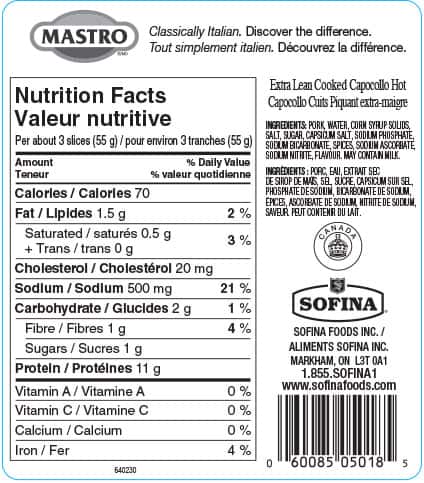 Recipes Featuring
Mastro® Hot Capocollo – Extra Lean