Mastro ® Barolo Wine and Peppercorn Salami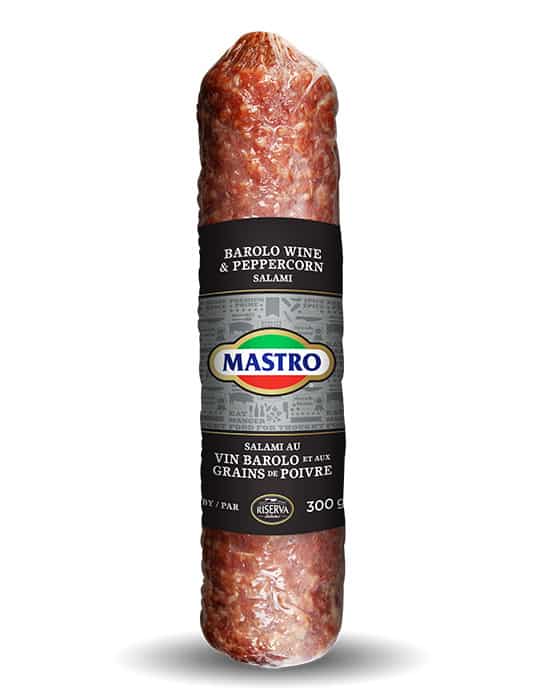 Mastro ® Salami's provides authentic taste experience, crafted with balanced flavour and texture for over 30 years. Each salami is hand-wrapped to offer an artisanal experience for the 'food engaged'. Earthy mellow tannins from the Barolo combined with the bold overtones of cracked peppercorn deliver a rich and complicated flavour that satisfies all palettes.
Available in Chub and Sliced format.
Also Available
Nutrition Facts