Mastro® Casalingo Salami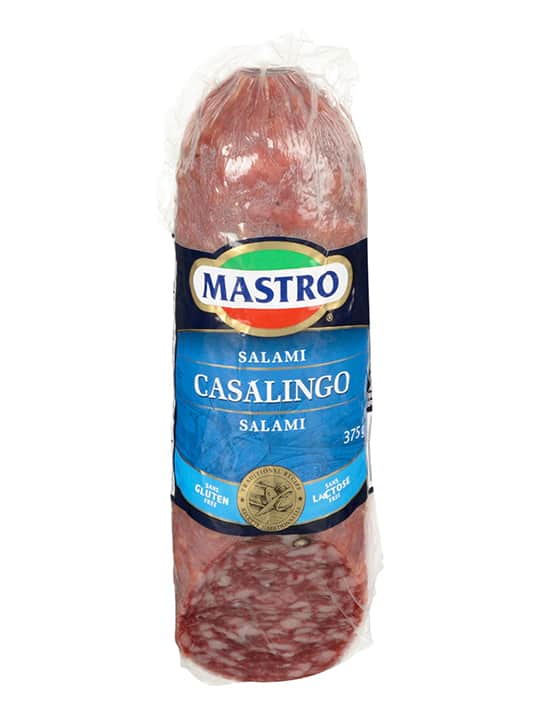 This rustic home-style salami is carefully seasoned with a robust, but yet mild blend of premium spices. Its pleasant textures marries well with its subtle flavour. Ideal for slicing, Casalingo salami can be served in sandwiches, salads and appetizers.
Casalingo is available in chub format and at the deli counter.
Also Available
Nutrition Facts